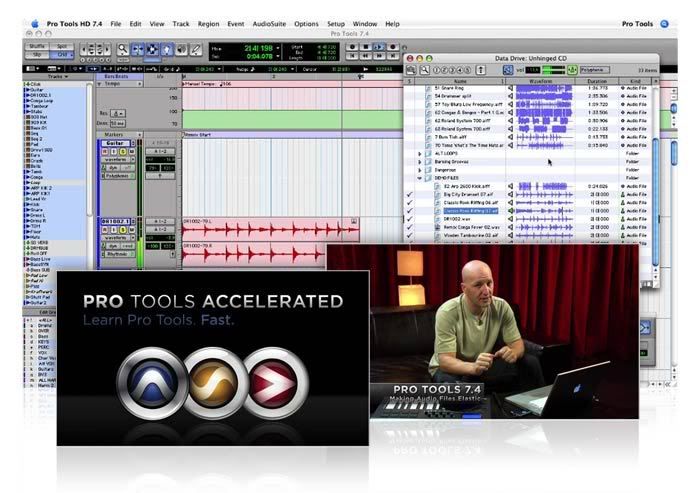 ¿Recuerdas los videos
Pro Tools Accelerated
de digidesign?
Ahora los puedes tener en alta definición. Digidesign tiene disponible
Pro Tools Accelerated HD
:
"Esta edición especial en alta definición de nuestra serie Pro Tools Accelerated, incluye mas de 40 videos informativos, en formatos para QuickTime y Windows Media Player, para ayudarte en tu viaje creativo... "
Los videos están en inglés, y algunos de los temas son:
Using Pro Tools
(
23 videos
)
Get acquainted with key features
Create a basic session
Add instruments
Create loops
Get the most out of Elastic Time
Quantize audio
Remix Pro Tools sessions
Create vocal stutters
Develop background vocals
Work with REX files
Tune up vocal tracks
And more!
Working with Bundled Apps
(
4 videos
)
Record Reason Adapted tracks into Pro Tools
Record Live Digidesign Edition tracks into Pro Tools
And more!
Digidesign Instruments and Plug-ins
(
14 videos
)
Get started with Structure™, the professional sampler workstation
Layer sounds and map samples in Structure
Create realistic drum performances with Strike™
Get dynamic electric piano sounds with Velvet™
Program basic synth patches in Hybrid™
Create parts using the Hybrid step sequencer
Tighten up audio loops with Synchronic™
Create DJ scratch effects with Synchronic
And more!
.